A prospective client was being placed into the pool for workers' compensation.  The pool is a group of companies that have poor claims history for their workers' compensation and it is extremely expensive to be a part of.  Our prospective client was looking for an alternative option.
The Magnolia Agency did a comprehensive study of their claims to find trends and develop a plan of action.  We proposed an action plan to the prospect that included risk management solutions like weekly safety trainings.  They were excited and fully committed to following the plan to turn things around.  We also outlined the plan to our carrier partners and were able to get the client coverage with a standard carrier outside of the pool. 
The partnership has been in place since April…and the plan is working! Our now client's words speak for themselves.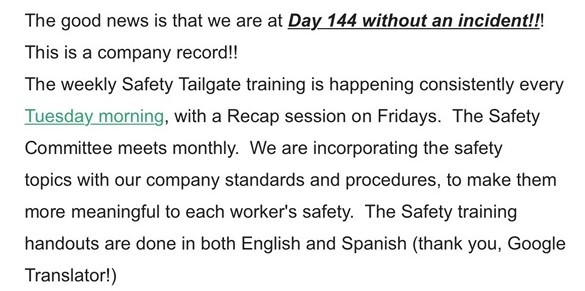 Want to learn more about how the Magnolia Agency can help your business? Reach out today.